Special Offers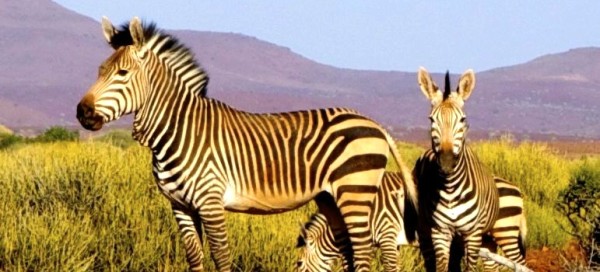 Africa Special Offers
To make your Africa vacation more affordable, join one of our group scheduled departures. You get great value on ever Spector Travel trip and this selection of Africa travel programs offer special savings. Below are various best value travel adventures to Africa and all of them include economy airfare.
If you prefer to travel in a private group, we can design and customize an itinerary that takes you to the Africa destinations that you want to travel to and at a time that best suits you.  Private Groups
Senegal Budget Travel Magazine – 09 Days
25Jun – 03Jul 2016 – $2479.00 + $600.00 tax
18Feb – 26Feb 2017 – $1999.00 + $600.00 tax
24Jun – 02Jul 2017 – $2479.00 + $600.00 tax
Ghana Budget Travel Magazine – 09 Days
11Aug – 19Aug 2016 – $2409.00 + $775.00 tax
15Oct – 23Oct 2016 – $2309.00 + $775.00 tax
19Nov – 27Nov 2016 – $2309.00 + $775.00 tax
18Feb – 26Feb 2017 – $2309.00 + $775.00 tax
13Aug – 21Aug 2017 – $2409.00 + $775.00 tax
Spector Travel is pleased to announce that its Senegal and Ghana tour packages have been selected as "Real Deals" and are featured in Arthur  Frommer's Budget Travel Magazine, Afar Magazine and Recommend Magazine.
Ghana and Senegal – 11 Days
20Feb – 01Mar 2017 – $3270.00 + $900.00 tax
Every year more Americans make their first trip to Africa and many first time visitors choose Ghana and Senegal. This travel group will visit two of the most popular Unesco Heritage sites in West Africa. Goree Island's famous Slave House in Senegal and Elmina Slave Castle in Ghana.
Senegal – 9 Days
17Jan – 25Jan 2017 – $2289.00 + $600.00 tax
Do you enjoy learning and traveling with other smart interesting people who share a passion for adventure and want to interact with local people, then this tour to Senegal is for you.
Senegal – 10 Days
03Feb – 12Feb 2017 – $3149.00 + $600.00 tax
Adventure to a far away place, that is entwined with history, culture and music. This West African destination is known for Goree Island's Slave House, UNESCO World Heritage site of Sine Saloum, Bassarai and Bedik people along with the vibrant captial of Dakar with its world class musical talent.
Cape Verde and Senegal – 09 Days
07Mar – 15Mar 2017 – $2277.00 + $722.00 tax
Next March travel with Spector Travel to the unspoiled and remote African destinations of Cape Verde and Senegal. Join us and tour these culturally rich worlds of West Africa
Senegal and Cape Verde – 14 Days
03Feb – 16Feb 2017 – $4504.00 + $800.00 tax
We are off on an African adventure unlike any other. Travel to breathtaking Senegal and Cape Verde and discover the local people, landscapes and ancient traditions. This will be an African vacation that you will never forget.
Ghana – 12 Days
19Nov – 02Dec 2016 – $3699.00 + $775.00 tax
To travel on an adventure vacation to  Ghana is a thrill of a life timeto know your soul and to know your roots. Some people dream of traveling to Africa and others indulge themselves with a tour of a lifetime.
Ghana, Togo and Benin – 11 Days
15Jan – 25Jan 2017 – $2774.00 + $775.00 tax
11Aug – 21Aug 2017 – $2774.00 + $775.00 tax
For over two decades we have been operating tours to Ghana, Togo and Benin. If you are interested in the history and culture of West Africa and visiting two or three countries in about two weeks, then this is the tour for you.
Ghana, Togo and Benin – 14 Days
10Feb – 23Feb 2017 – $4049.00 + $775.00 tax
Travel on an African adventure to the three West African Countries of Ghana, Togo and Benin, where ancient traditions and modern ways of life exist side by side.
Burkina Faso, Benin and Togo – 12 Days
19Jan – 30Jan 2017 – $3638.00 + $800.00 tax
This educational travel program will take you to Burkina Faso, Benin and Togo. The focus on this adventure will be meeting the people and learning about the culture of these three fascinating West African countries.
Southern Ethiopia – 12 Days + Northern Route – 09 Days (optional)
24Jan – 04Feb 2017 – $3519.00 + $465.00 tax
This tour to  Ethiopia's Omo Valley is considered one of the most unique destination in Africa. The area has some of the most remote and undisturbed ethnic groups in Africa.
Cameroon – 8 Days
17Mar – 24Mar 2017 – $3650.00 + $525.00 tax
Discover a country full of breath – taking landscapes and deep rich traditions. Learn about the many chiefdoms and lives of their chiefs. Explore villages of thatched huts and feel the natural power of Cameroon.
Namibia – 11 Days
24May – 03Jun 2017 – $4150.00 + $700.00 tax
Namibia represents some of the world's most remote cultures and fascinating landscapes. Rare plants and wildlife inhabit inhospitable stretches of land, which show a remarkable adaption to their environment.
South Africa – 11 Days
11Jul – 21Jul 2016 – $4169.00 + $580.00 tax
18Aug – 28Aug 2016 – $3619.00 + $580.00 tax
South Africa and Victoria Falls – 13 Days
11Feb – 23Feb 2017 – $3839.00 + $860.00 tax

This Roots and Culture trip to South Africa and Victoria Falls travels in the footsteps of Nelson Mandela. Gain insight into the historic and cultural diversity of South Africa, partake in a wildlife safari, visit townships and enjoy the magnificent Victoria Falls.
Brazil – 9 Days
10Aug – 18Aug 2016 – $3009.00 + $120.00 tax
Join Spector Travel in Salvador, Bahia Brazil, a UNESCO World Heritage Site, with excursions to the Bora Morte Festival in Cachoeira and then to Rio de Janeiro.